4 Investment Options to Start with This Festive Season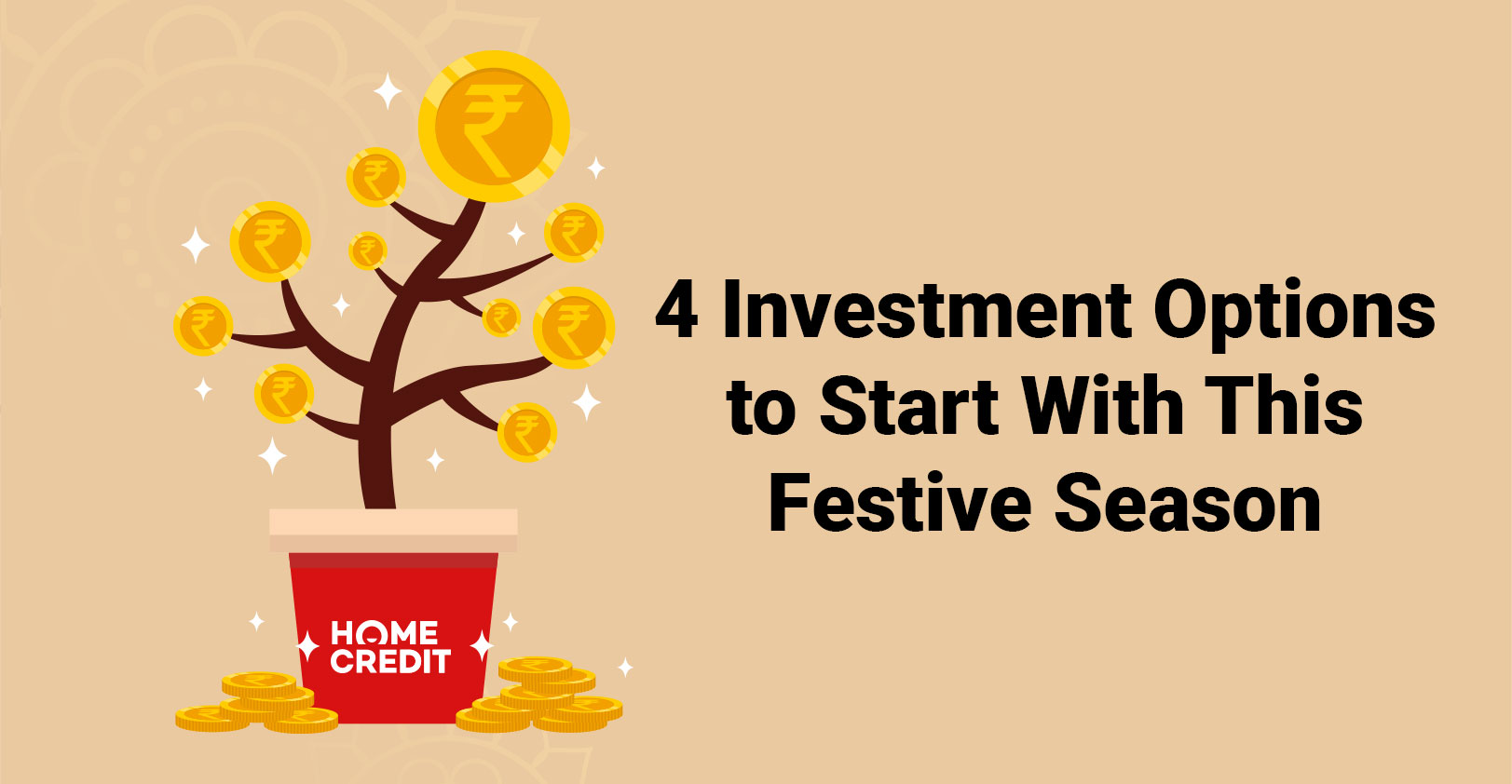 The festive season is not just a time for celebrations and joy; it's also an opportune moment to invest and grow your wealth. With the right investment choices, you can make your money work for you, ensuring a financially secure future. In this blog post, we will explore four investment options that you can consider starting this festive season.
1. Equity Mutual Funds:
Equity mutual funds are an excellent choice for investors seeking high returns over the long term. During the festive season, many mutual fund companies launch new schemes tailored to attract investors. These funds invest in stocks of various companies, offering diversification and potentially high returns. Moreover, with the expertise of professional fund managers, your investments are managed effectively, mitigating risks.
2. Gold Investments:
Gold has always been a symbol of prosperity and is a popular investment choice during the festive season. You can invest in physical gold like jewelry or coins or opt for financial gold products such as gold exchange-traded funds (ETFs) and sovereign gold bonds (SGBs). Gold tends to retain its value over time and acts as a hedge against inflation, making it a reliable investment option for the festive season.
3. Fixed Deposits and Recurring Deposits:
If you prefer low-risk investments, fixed deposits (FDs) and recurring deposits (RDs) offered by banks are ideal choices. During the festive season, many banks offer special interest rates and additional benefits on these deposit schemes. FDs provide a fixed interest rate over a specified tenure, while RDs allow you to invest a fixed amount regularly, accumulating a lump sum at maturity. These investments provide stable returns, making them a secure option for conservative investors.
4. Real Estate Investments:
Real estate is a tangible and valuable asset that can yield substantial returns over time. Investing in properties during the festive season often comes with exclusive offers, discounts, and flexible payment plans from developers. Additionally, the real estate market tends to appreciate in the long run, providing a potential source of passive income through rental yields. Before investing, conduct thorough research, considering factors such as location, developer reputation, and market trends to make an informed decision.
Conclusion
This festive season, make the most of your celebrations by investing wisely and securing your financial future. Whether you opt for equity mutual funds, gold investments, fixed deposits, or real estate, each option has its unique benefits. Diversifying your investments across these avenues can further enhance your financial stability and help you achieve your long-term goals.
Related Topics
|