10 Effective Budgeting Strategies for Saving Money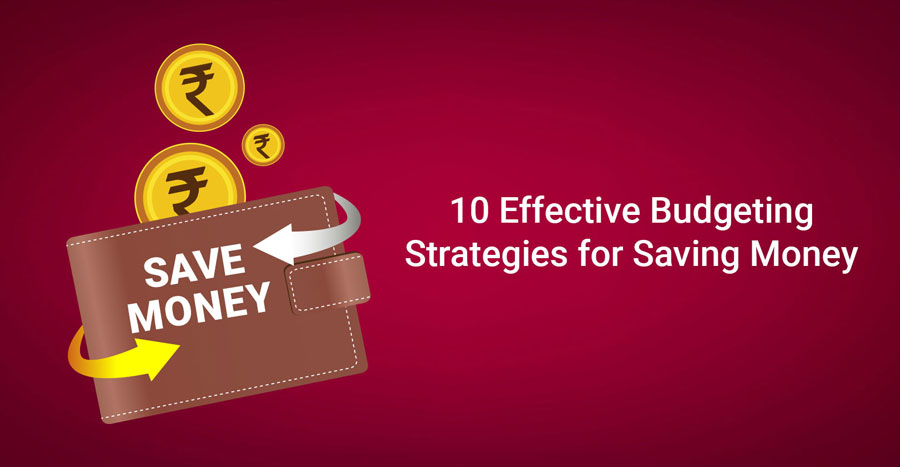 Budgeting is a fundamental skill that empowers individuals to take control of their finances and work towards their financial goals. Creating a budget helps you track your income and expenses, identify areas where you can save money, and make informed financial decisions.
In this blog, we will explore some simple and effective budgeting strategies that will help you save money and improve your financial well-being.
Track Your Expenses
Start by tracking your expenses for a month. Write down every purchase, no matter how small. This will give you a clear picture of where your money is going and help identify unnecessary expenses that can be reduced or eliminated.
Set Financial Goals
Establish specific financial goals that you want to achieve. Whether it's saving for a vacation, paying off debt, or building an emergency fund, having clear goals will motivate you to stick to your budget and save money.
Differentiate Between Needs and Wants
Distinguish between your needs and wants. Needs are essential for survival, such as food, housing, and transportation, while wants are things you desire but can live without. Prioritize your needs and allocate your money accordingly, keeping wants under control.
Create a Realistic Budget
Based on your tracked expenses and financial goals, create a realistic budget. Allocate a specific amount of money for each category, such as groceries, utilities, transportation, and entertainment. Ensure that your expenses do not exceed your income.
Use the 50/30/20 Rule
Allocate 50% of your income for essential expenses, 30% for discretionary spending, and 20% for savings and debt repayment. Adjust these percentages as per your financial goals and priorities.
Automate Savings
Set up an automatic transfer from your checking account to a separate savings account each month. This way, you won't be tempted to spend the money, and it will grow steadily over time.
Reduce Unnecessary Expenses
Identify areas where you can cut back on expenses. Review your subscriptions, eating out habits, and impulsive purchases. Consider alternatives like cooking at home, canceling unused subscriptions, and buying affordable items to save money.
Compare Prices while Shopping
Before making a big purchase, compare prices from different sellers. Look for deals, discounts, or promotional offers. By doing your research, you can save money and find the best value for your purchase.
Review and Adjust Your Budget
Regularly review your budget and track your progress. Make adjustments as necessary, especially when your financial situation or goals change. Budgeting is a dynamic process, so be flexible and adapt your strategies accordingly.
Conclusion
Implementing effective budgeting strategies is key to saving money and achieving financial stability. By tracking your expenses, setting goals, differentiating needs from wants, creating a realistic budget, and automating savings, you can take control of your finances. Remember, budgeting is a lifelong skill that requires discipline and commitment. Start small, be patient, and watch your savings grow as you take steps towards financial freedom.
Related Topics
|