7 Best Investments Options in India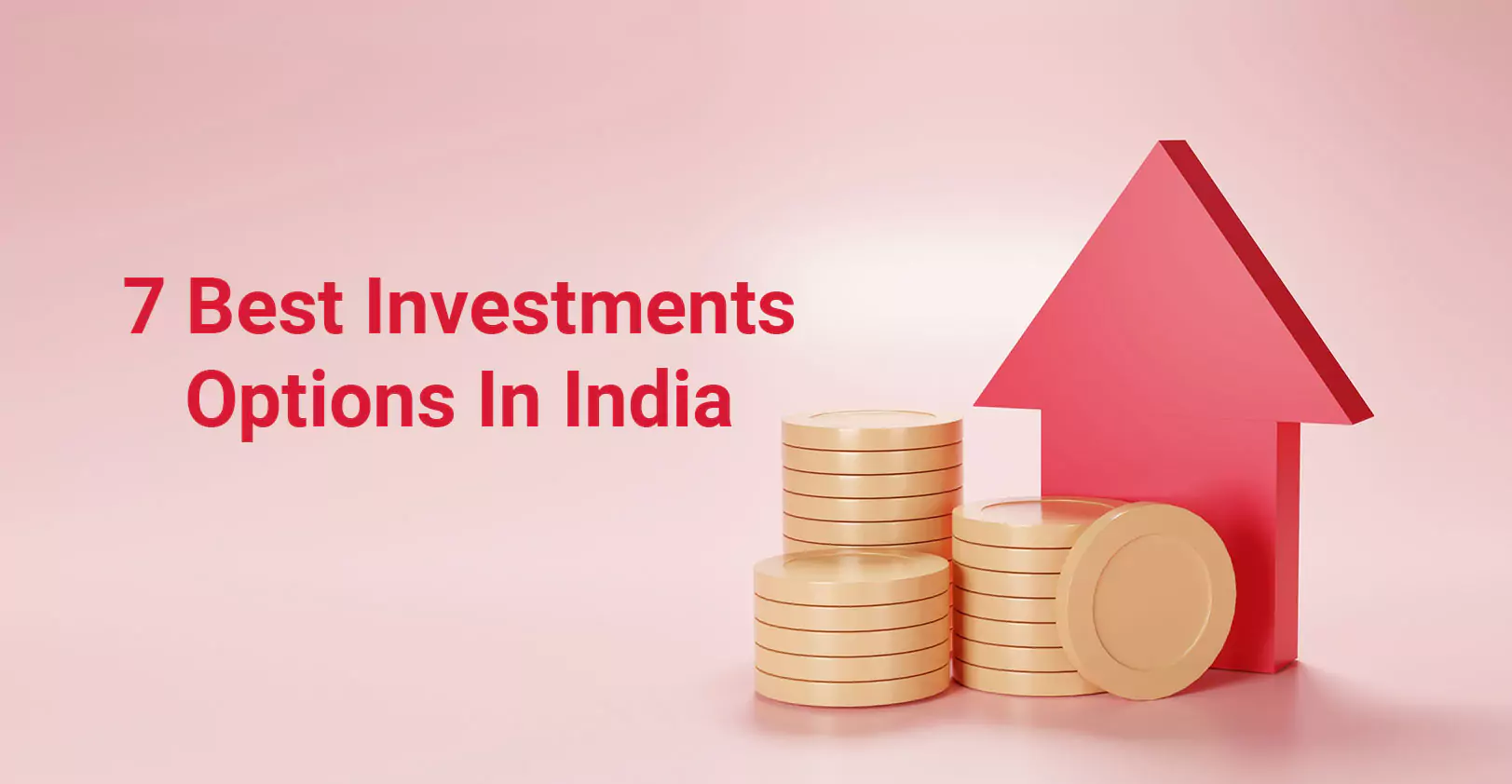 Are you thinking about making your money work for you? Investing is a smart way to grow your savings over time. In India, there are several investment options to choose from. Let's explore seven of the best ones!
1. Fixed Deposits (FDs):
Fixed deposits are like savings accounts, but with higher interest rates. You deposit a lump sum of money in a bank for a fixed period, and the bank pays you interest on it. FDs are safe and ideal for those who don't want to take risks with their money.
2. Public Provident Fund (PPF):
PPF is a government-backed savings scheme. You can open a PPF account in a bank or post office. The money you invest here is safe, and it also helps you save for your retirement. The interest earned on PPF is tax-free.
3. Mutual Funds:
Mutual funds pool money from various investors and invest it in a mix of stocks, bonds, or other assets. They are managed by professionals, making them a good option for beginners. You can start with a small amount and diversify your investments.
4. Stock Market:
Investing in stocks means buying shares of companies. When the company performs well, the value of your shares increases. But it's risky because stock prices can go up and down quickly. It's best to research and invest for the long term.
5. Real Estate:
Investing in real estate means buying property like land, houses, or apartments. Real estate can appreciate over time, and you can earn rental income. However, it requires a substantial initial investment.
6. National Pension System (NPS):
NPS is a pension scheme that helps you save for retirement. It's a mix of equity and debt investments. You can choose the level of risk you're comfortable with. NPS also offers tax benefits.
7. Gold:
Investing in gold can be done by buying physical gold (jewelry or coins) or investing in gold funds or bonds. Gold is a safe haven in times of economic uncertainty, and it can act as a hedge against inflation.
Remember, no investment is entirely risk-free. It's essential to assess your financial goals, risk tolerance, and time horizon before choosing where to invest. Diversifying your investments across different options can also help spread risk. Always consult a financial advisor if you're unsure about where to start.
In conclusion, investing is a vital step towards achieving your financial goals. By exploring these simple investment options in India, you can make informed decisions to secure your financial future. Start small, stay patient, and watch your money grow over time.
Related Topics
|