How to start saving money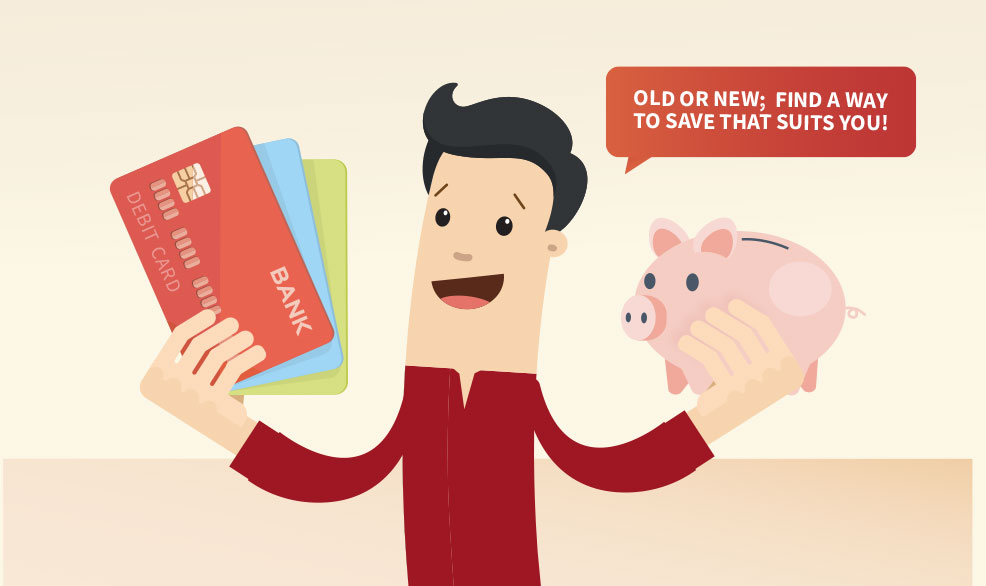 In the past, people used the pen-and-paper method to manage their finances. Today, you can do the same through an app on your smartphone. While there is no absolute right way, it is important to find a method that works for you and your financial needs. Here are some traditional and modern ways of saving up you can choose from:
Let us first take a look at some traditional ways of saving money:
Piggy Bank: Putting away money in a piggy bank is not just something you used to do as a child- it could help you now too. Just save all the change you have left after buying a bus ticket or buying groceries. Every rupee counts, and you can add all the money you've collected in a month back to your savings.
Envelope Budgeting:This method involves keeping separate envelopes for different categories of spending including rent, groceries and discretionary expenses. This idea is to allocate a fixed amount to each of these envelopes at the beginning of every month and only spend from the money in the specified envelope. This helps in managing money better and allows you to save along with spending, rather than save after spending.
Savings account:Putting money aside in a savings account with a bank has always been one of the most obvious ways to save, even among our parents' generation. They would keep a little cash in hand and let the rest of the money stay in the savings account. This means they only spent what cash they had, and the rest would be in savings. You can also choose to do this from now on- Whenever you go shopping, just take the cash you need and leave your debit card at home.
Fixed Deposits: Fixed deposit have traditionally been one of the safest methods to invest money in. Fixed deposits with a bank lock your money in for a while, so it's a way to store your money safely for a long amount of time. They are one of the most stable investment tools, even if they offer a lower amount of return than other investment options.
Now let's look at some modern ways of saving money you can adopt:
Pay yourself first: Today, we find it difficult to save as much money as our parents did because there are so many things we spend on. That's why the concept of paying yourself first before spending your money is a modern concept of saving. When you 'pay yourself first' or set aside money to save before you spend, you will be able to control the amount of money you put towards your savings, rather than saving whatever is remaining at the end of each month. After you pay yourself, you can spend the rest of the money for your rent, loan, food, and other expenses. The fixed amount that you are paying yourself should be left untouched and put in a savings bank account.
Use multiple bank accounts: This a modern version of the envelope method. To follow this method, create different bank accounts for savings, daily expenses and emergency funds and add money to these accounts at the beginning of each month. This way, you will only spend the money allocated for the specific purpose. It will also help you check if you are attaining your saving goals periodically. Read our article on whether you should choose multiple bank accounts to see if it suits your needs.
Use auto deductions: Setting up auto deductions for your monthly loan/EMI payments will help you avoid late fees if you tend to forget a payment. Doing this will also ensure that you learn to budget with the money you have left instead of dipping into your savings to pay your loans at the end of the month. This will also ensure that you don't pay any late fees for missed payments. You can also transfer money from your salary to your savings account at the beginning of the month to automate your savings.
Invest regularly: SIPs have made it possible for us to invest small amounts of money on a regular basis. What's better is that you can do it from your phone. Long-term investments will ensure that the money is locked down and you will not be tempted to spend it, and will also gain some interest over the years.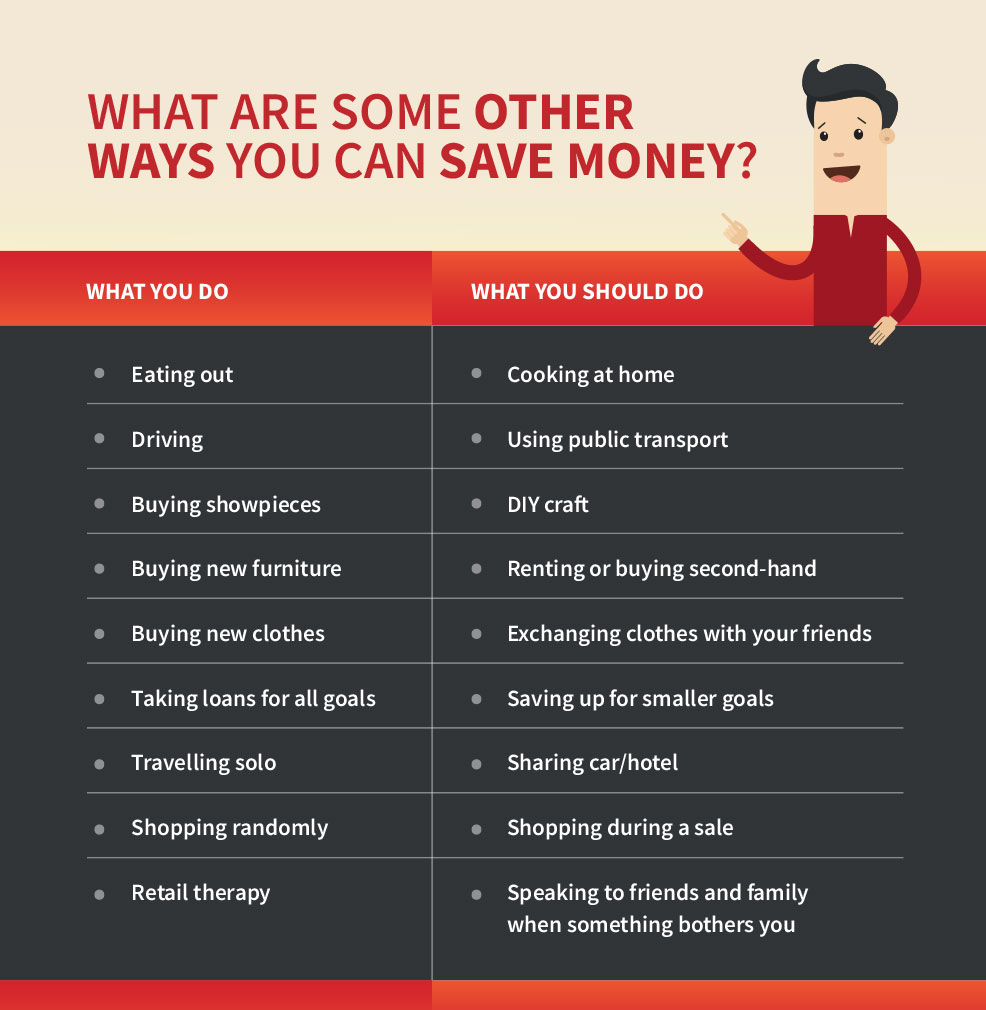 Each of these methods have their own benefits- so use them as per your lifestyle to maximise your savings. For example, if you are comfortable with handling cash, you might want to choose the envelope method. But you also need to keep in mind that having too much cash in hand can make you lose out on interest. Similarly, weigh the pros and cons of each method to find a method that suits you best.
Read this article to understand more about why budgeting is important.
Related Topics
|