5 Tips to Spend Less & Save More this Festive Season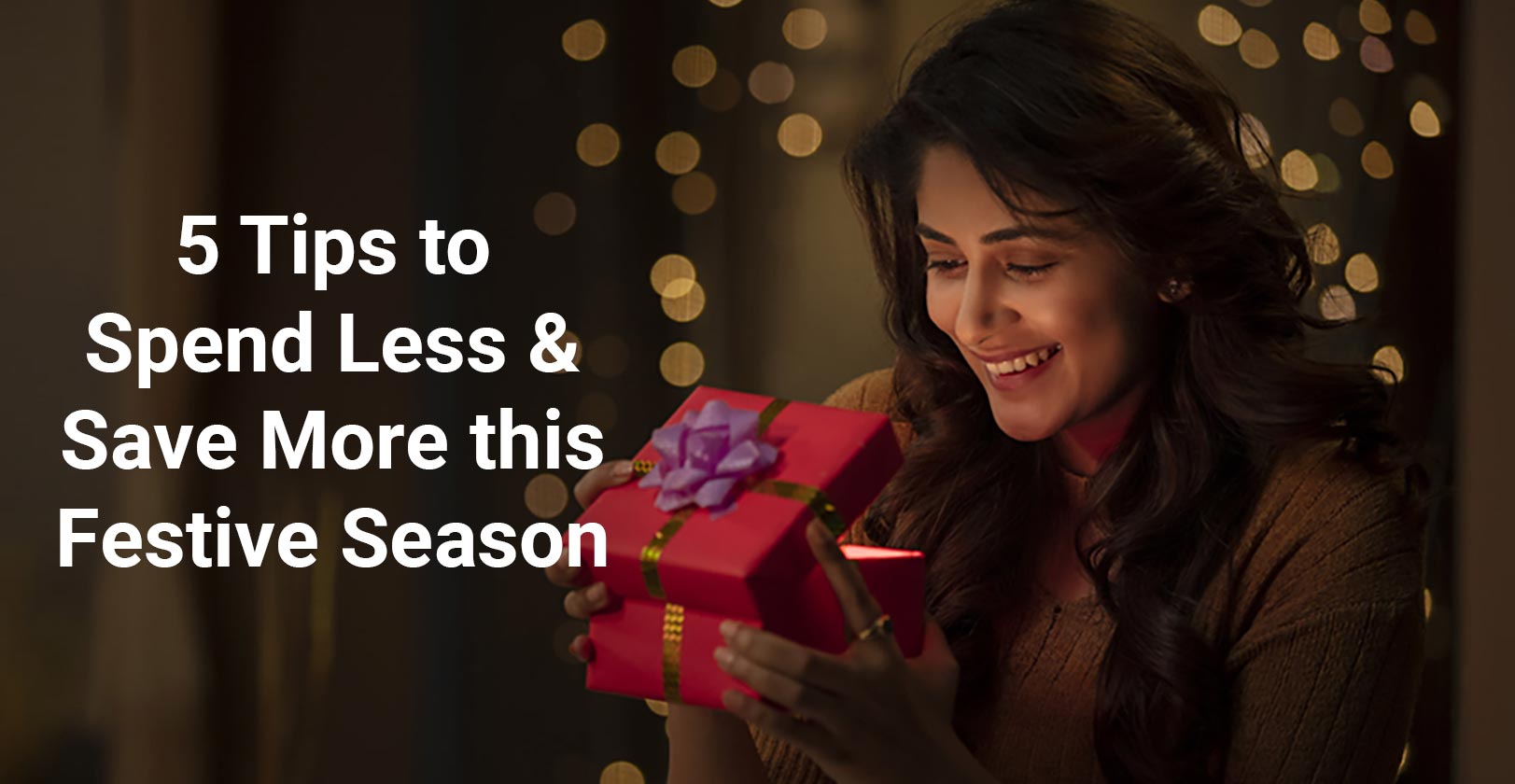 The festive season is a time of joy, celebration, and togetherness. It's a time when families and friends come together to create lasting memories. However, it can also be a time of overspending and financial stress. With the allure of dazzling decorations, delicious food, and gift-giving, it's easy to get carried away and end up with a heavy bill in the new year.
But don't worry, there are ways to enjoy the festive season without breaking the bank. In this blog, we will share five valuable tips to help you spend less and save more during the festive season.
1. Create a Budget:
The first step in managing your finances during the festive season is to create a budget. Start by listing all your expected expenses, including gifts, decorations, food, travel, and any other holiday-related costs. Make sure to allocate a specific amount for each category. This will help you keep track of your spending and prevent impulsive purchases.
Once you've established your budget, make a commitment to stick to it. This might require some discipline, but it will go a long way in ensuring you don't overspend. Consider using budgeting apps or spreadsheets to help you monitor your expenses and stay on track.
2. Plan Your Gift-Giving Thoughtfully:
Gift-giving is a cherished tradition during the festive season, but it can be a significant source of financial strain. To spend less on gifts while still spreading joy, consider the following strategies:
a. Set a spending limit: Agree with your loved ones on a reasonable spending limit for gifts. This will ensure that no one feels pressured to overspend.
b. Opt for meaningful, personalized gifts: Thoughtful gifts that hold sentimental value can be more appreciated than expensive ones. Consider homemade gifts or experiences like cooking a special meal or creating a memory book.
3. DIY Decorations and Crafts
Decorating your home for the festive season can be a delightful and cost-effective activity. Instead of buying expensive decorations, consider making your own. Gather your family and friends for a crafting session and create unique decorations, such as homemade ornaments, wreaths, or garlands. Not only will this save you money, but it will also add a personal touch to your festive decor.
4. Cook at Home:
One of the most enjoyable aspects of the festive season is the food. However, dining out or ordering takeout can quickly add up and strain your budget. To save money, plan and prepare festive meals and treats at home. Cooking together as a family can be a fun and bonding experience. You can also consider potluck gatherings with friends, thereby reducing the overall cost.
5. Shop Smart & Avoid Impulse Buying:
During the festive season, stores are filled with enticing displays and promotions designed to make you spend more. To avoid falling into the trap of impulse buying, follow these tips:
a. Make a shopping list: Before heading to the stores or shopping online, make a detailed list of the items you need. Stick to this list and resist the temptation to deviate from it.
b. Use a personal loan or credit card: If you're concerned about extra festive expenses, consider taking a personal loan or applying for an EMI Card for your holiday shopping. This way, you'll be able to live this festive season to the fullest.
Conclusion
The festive season should be a time of joy and celebration, not a time of financial stress. By following these tips, you can spend less and save more while still enjoying the magic of the festive season. Remember that the most meaningful and cherished moments are often the ones that don't come with a price tag. Embrace the festive spirit, spend quality time with loved ones, and create lasting memories that will stay with you long after the decorations are put away.
Related Topics
|