Old vs New Tax Regime: Which is the Best Option for You?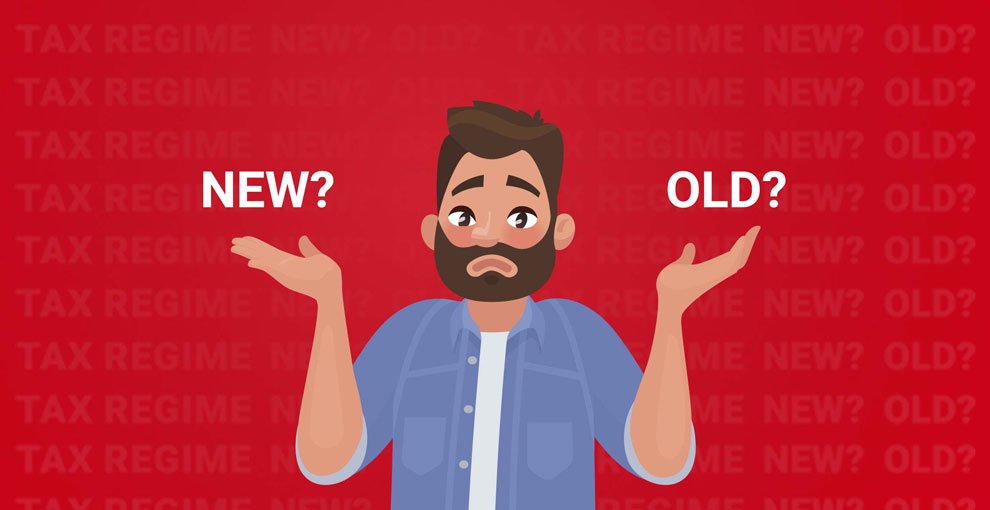 Tax planning plays an important role in managing finances effectively. With the introduction of the new tax regime in India, taxpayers now have the option to choose between the old and new tax regimes based on their financial goals and circumstances.
In this blog, we will learn about the key differences between the old and new tax regimes and help you determine which option is the best fit for you.
Understanding the Old Tax Regime:
The old tax regime follows the traditional income tax slabs and deductions as prescribed by the Income Tax Act 1961. Under this regime, taxpayers can avail various deductions and exemptions, such as house rent allowance, medical expenses, education loan interest, etc.
These deductions help to reduce the taxable income, resulting in lower tax liability. The old tax regime provides familiarity and continuity for individuals accustomed to the existing tax structure.
Exploring the New Tax Regime
The new tax regime, introduced in 2020, offers lower income tax rates but eliminates most deductions and exemptions. Under this regime, taxpayers do not have access to common deductions like house rent allowance, Sector 80CC, and certain other exemptions.
However, the new tax rates are structured to provide lower tax liability for certain income slabs, thereby simplifying the tax structure and potentially reducing the compliance burden for taxpayers.
Factors to Consider While Choosing Tax Regime
Income Level:
Assess your income level to determine the tax regime that aligns with your financial situation. Higher-income individuals may benefit from the new tax regime due to the lower tax rates, while those with significant deductions and exemptions under the old tax regime may find it more beneficial.
Deductions and Exemptions:
Evaluate the deductions and exemptions you currently claim and their impact on your tax liability. If you rely heavily on specific deductions, such as home loan interest or medical expenses, the old tax regime may be more beneficial for you.
Simplicity vs Savings:
Consider whether you prefer a simplified tax structure with lower rates but limited deductions (new tax regime) or the familiarity and potential savings offered by the existing structure (old tax regime). Each regime has its own merits, and your preference for simplicity or potential savings will influence your decision.
Future Financial Goals:
Analyze your long-term financial goals and how your chosen tax regime aligns with them. If you have plans for investments, home loans, or other financial decisions that qualify for deductions, the old tax regime may be more suitable.
Conclusion:
Choosing between the old and new tax regime requires careful consideration of your income level, deductions, simplicity vs savings preference, and future financial goals. Evaluate the implications, benefits, and drawbacks of each regime to make an informed decision. Remember, the best option for you may vary depending on your unique financial situation, so weigh the factors diligently to make the right choice.
Related Topics
|