How can insurance help you deal with emergencies!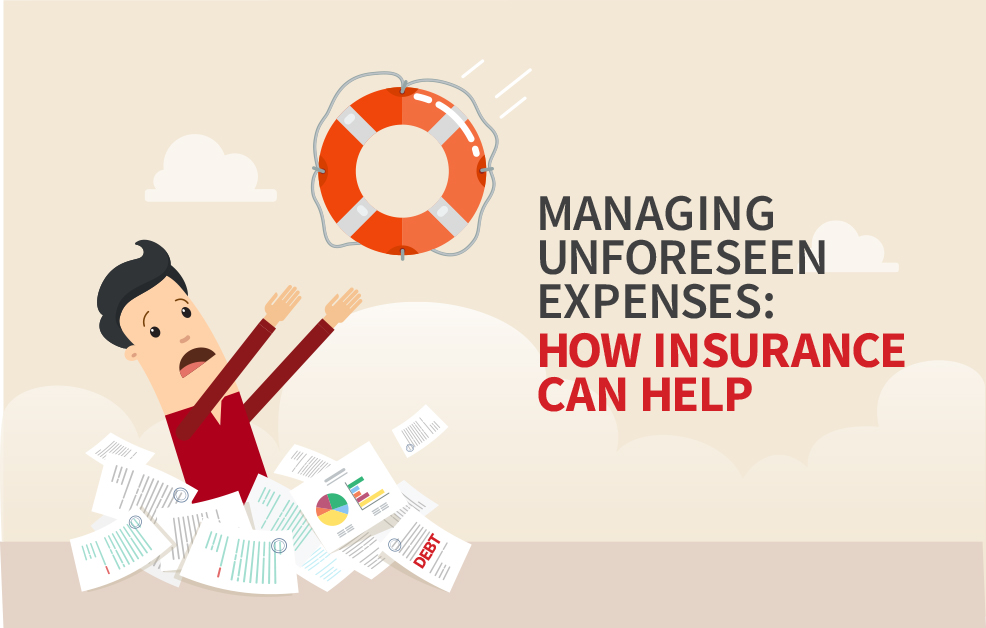 In a circus, a trapeze is usually set as high as 50 feet in the air for acrobats to perform. However, what you might not see is the safety net below the trapeze- because no matter how skilled they are, accidents could happen at any time. Having a safety net could save their life if they fall.
Similarly, in your daily life, insurance is the safety net you need to protect yourself and what matters to you.
How does insurance help against an emergency?
The financial implication in case of an emergency could really make a dent in your savings if you're not prepared and affect both your short- and long-term goals. The advantage of having insurance is that by paying a small amount every month, you can get access to a large sum of money that you can fall back on in case of an emergency. Here are some types of insurance you need to safeguard your life and savings:
Life insurance:
A life insurance is one of the most important policies you can take to equip your family for the future, even in your absence. Here's how having life insurance can help you, during your life and after:
Helps your family pay off large debts, such as a home loan or education loan.
Helps your family achieve larger life goals, be it your child's marriage or education.
Helps your family live a comfortable life by helping them manage their day-to-day expenses.
Here's more on how life insurance can protect you and your family.
Medical or health insurance:
A health emergency happens at some point in everyone's lives, even if you live a healthy life. Here's how having health insurance can help you, depending on the plan you choose:
Covers you for planned and unplanned medical procedures and treatments that you might otherwise have to pay out-of-pocket.
Helps you replace your income in case you have an accident.
Covers the cost of medicines and diagnostic tests that you might need, which would normally add up over time.
Reduces your stress by making your hospitalisation process simpler, especially if you opt for cashless claims.
Provides tax benefits under section 80D of the Income Tax Act.
Here's more on why medical insurance is a must-have.
Vehicle (or car) insurance:
You might already have vehicle insurance if you have a car or bike in India, due to it being mandatory, but do you really know how exactly it's beneficial for you? Having a comprehensive auto insurance policy can protect you in the following situations:
Damage to your car or any injury to you in case of an accident.
Damage caused to another person or their vehicle (often called the third party) in case of an accident.
Damage or loss of your car due to theft or any natural disaster, requiring you to replace your vehicle.
The cost of repairing or replacing damaged parts of your vehicle.
Home insurance:
It's extremely important to buy home insurance, especially since you save up so much to buy your home. Home insurance policies are relatively affordable (compared to the cost of your house)- so here's how it could benefit you:
Covers any major damages to your home due to natural disasters or theft.
Helps you replace any damaged belongings.
Protects you from any property lawsuits or if any guest is injured in your home.
Helps you find and pay for alternate accommodation in case your house is undergoing repairs or being renovated.
Travel Insurance:
Travelling abroad is not all fun- it is also important to anticipate the risks associated with it and be prepared. Here's how having travel insurance can help on your trip:
Provides hospitalisation cover in case you are injured during your trip.
Covers baggage delay/loss in case it has been misplaced.
Covers the loss and replacement of important documents such as your passport.
"Remember, that the danger that is most to be feared is never the danger we are most afraid of" - Andrew Lang.
It is the unplanned events that can throw you off course if you are not prepared for them. Having insurance makes sure that you don't have to take on more financial pressure than you need to, and you can live your life stress-free.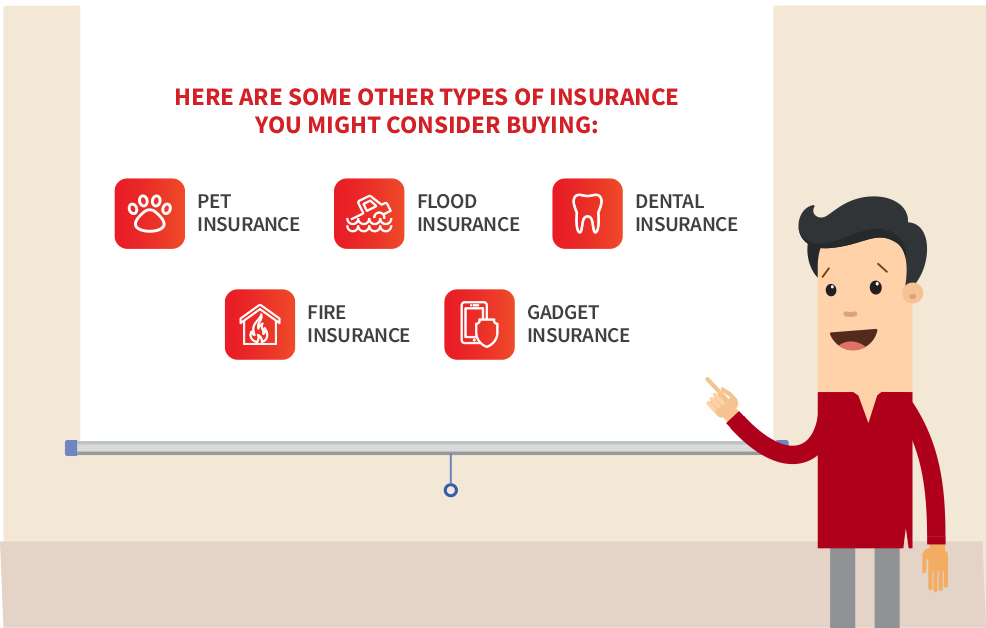 Related Topics
|