What is a Goal-based Investment & how should you do it?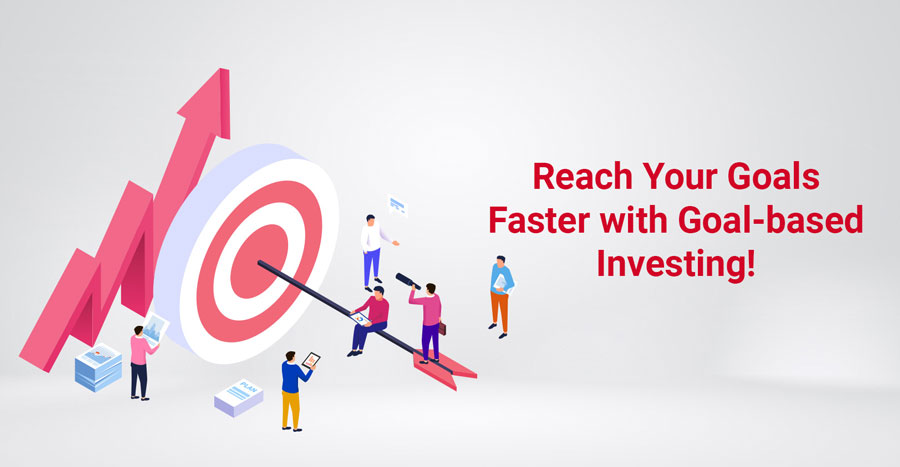 When it comes to managing our finances, many of us are often unsure of where to begin. We may have dreams and aspirations, such as buying a house, funding our children's education, or retiring comfortably. However, without proper financial planning, these goals can remain distant dreams.
This is where goal-based investment comes into play. In this blog, we will explore what goal-based investment is and how you can start investing wisely to achieve your financial objectives.
Understanding Goal-Based Investment
Goal-based investment is a strategy that involves aligning your investment decisions with specific financial goals you want to achieve in the future. It focuses on creating a personalized investment plan that considers your aspirations, time horizon, risk tolerance, and investment amount. Rather than just investing randomly, goal-based investing enables you to have a structured approach towards fulfilling your financial objectives.
How to Get Started with Goal-Based Investment?
Identify Your Financial Goals:
The first step is to identify your financial goals. Take some time to think about what you want to achieve in the short, medium, and long term. Do you want to buy a car, save for your child's education, or plan for retirement? Make a list of your goals and prioritize them based on their importance and time horizon.
Quantify Your Goals:
Once you have identified your goals, it's essential to quantify them in monetary terms. Determine the amount of money you need to achieve each goal. For example, if you want to buy a house, estimate the down payment and overall cost.
Set a Timeline:
Assign a timeline to each goal. Determine when you want to achieve them. Having a clear timeframe will help you understand how much time you have for your investments to grow.
Assess Your Risk Tolerance:
Understanding your risk tolerance is crucial for goal-based investment. It refers to your ability to withstand fluctuations in the value of your investments. Generally, investments with higher potential returns come with higher risks. Assess your comfort level with risk, as it will influence the choice of investment products.
Diversify Your Investments:
Diversification is a key principle in goal-based investing. It involves spreading your investments across different asset classes such as stocks, bonds, and mutual funds to reduce risk. Diversification helps mitigate the impact of market fluctuations and improves the likelihood of achieving your financial goals.
Monitor and Review Your Investments:
Once you've made your investments, it's important to regularly monitor their progress. Review your portfolio periodically to ensure it remains aligned with your goals and risk tolerance. If necessary, make adjustments to your investments as your circumstances change or as you approach your target dates.
Conclusion
Goal-based investment is a powerful strategy to help you achieve your financial aspirations systematically. By identifying your goals, quantifying them, and aligning your investments accordingly, you can make significant progress towards realizing your dreams. Remember to consult a financial advisor, diversify your investments, and regularly review your portfolio to stay on track. With determination, consistency, and a well-executed plan, you can turn your financial goals into reality.
Related Topics
|