4 Steps to Build Personal Financial Discipline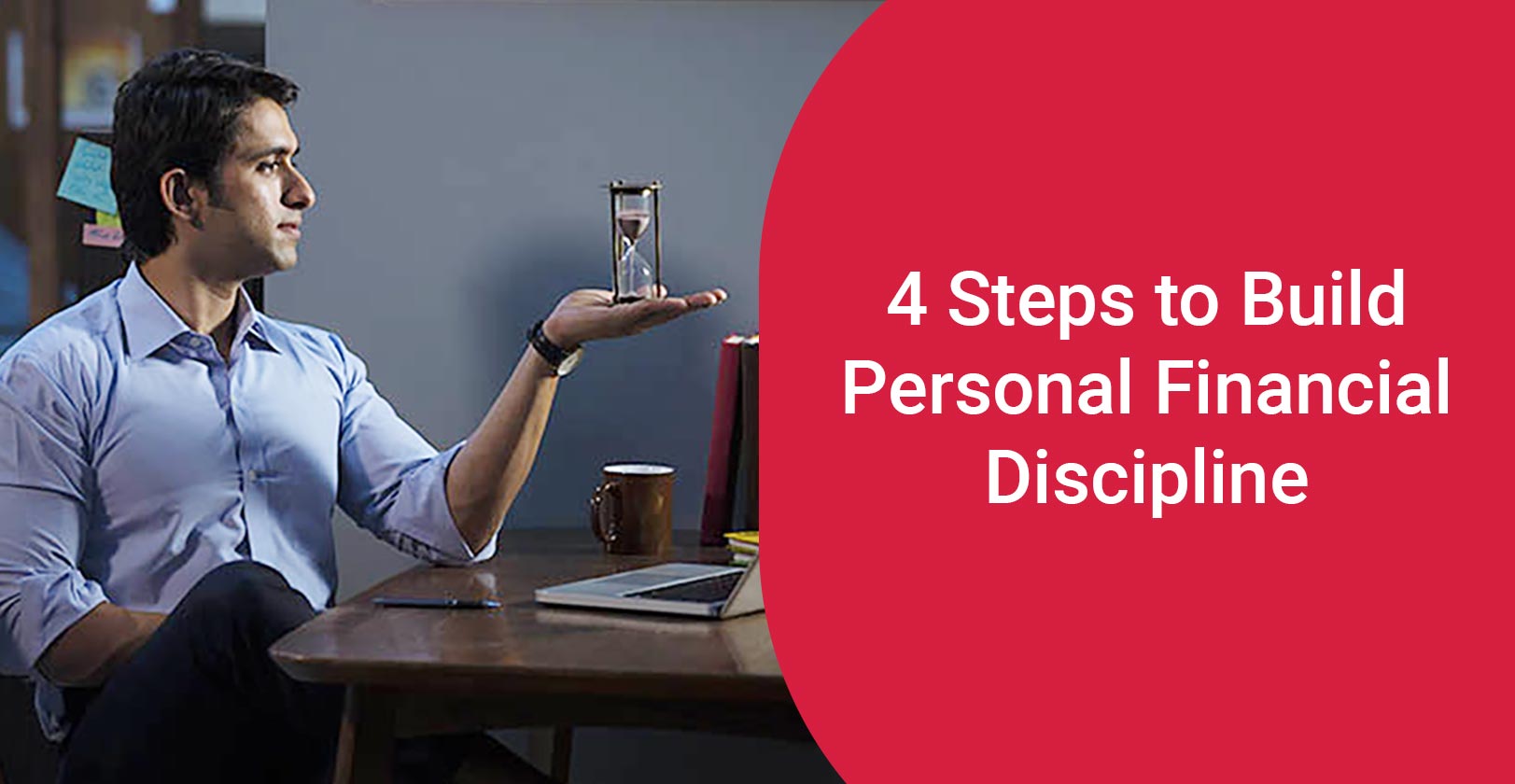 In a world filled with tempting spending opportunities and the constant pressure to keep up with the latest trends, building personal financial discipline has never been more crucial. Financial discipline is the key to achieving your long-term goals, whether it's buying a home, starting a business, or retiring comfortably. In this blog post, we'll explore four essential steps to help you build and maintain personal financial discipline.
Step 1: Create a Realistic Budget
The foundation of any sound financial plan is a realistic budget. Creating a budget allows you to track your income, expenses, and savings. Start by listing all your sources of income and then categorize your expenses into fixed and variable costs. Fixed costs include rent or mortgage, utilities, and insurance, while variable costs encompass discretionary spending like dining out, entertainment, and shopping.
Once you've identified your income and expenses, set realistic spending limits for each category. Make sure your budget includes savings as a non-negotiable expense. Track your spending regularly and make adjustments as needed.
Step 2: Establish an Emergency Fund
Life is unpredictable, and unexpected expenses can derail even the most carefully crafted budgets. To safeguard your financial stability, establish and maintain an emergency fund. Aim to save three to six months' worth of living expenses in a separate, easily accessible account. This fund acts as a financial safety net, providing a buffer against unexpected medical expenses, car repairs, or sudden job loss.
Building an emergency fund requires consistent effort. Set aside a portion of your income each month until you reach your target. Once your emergency fund is established, make sure to replenish it if you ever need to dip into it. Having this financial cushion will not only provide peace of mind but also prevent you from derailing your long-term financial goals.
Step 3: Prioritize Debt Repayment
Carrying high-interest debt can be a significant roadblock to achieving financial discipline. Whether it's credit card debt, student loans, or other obligations, prioritize repaying these debts to free up your financial resources. Start by listing all your debts, including the outstanding balance and interest rates.
Consider using the snowball or avalanche method to tackle your debts. The snowball method involves paying off the smallest debts first, providing a psychological boost as you see progress. The avalanche method focuses on paying off debts with the highest interest rates first, saving you more money in the long run. Whichever method you choose, commit to making consistent, on-time payments to reduce your debt burden and improve your financial discipline.
Step 4: Invest in Your Future
Building personal financial discipline isn't just about managing day-to-day expenses; it's also about planning for the future. Take advantage of investment opportunities to grow your wealth over time. Consider contributing to retirement accounts, such as a 401(k) or an Individual Retirement Account (IRA). Diversify your investments to mitigate risk, and regularly review your portfolio to ensure it aligns with your financial goals.
Investing is a long-term commitment, and the power of compounding can significantly impact your wealth over time. By consistently contributing to your investment accounts and taking a disciplined approach to long-term planning, you set yourself up for financial success in the years to come.
Conclusion
Building personal financial discipline requires commitment, self-control, and a strategic approach to money management. By creating a realistic budget, establishing an emergency fund, prioritizing debt repayment, and investing in your future, you can lay the foundation for a secure and prosperous financial future. Remember that financial discipline is a lifelong journey, and each small step you take today contributes to a brighter financial tomorrow.
Related Topics
|