Investing Wisely: Tips for Growing Your Wealth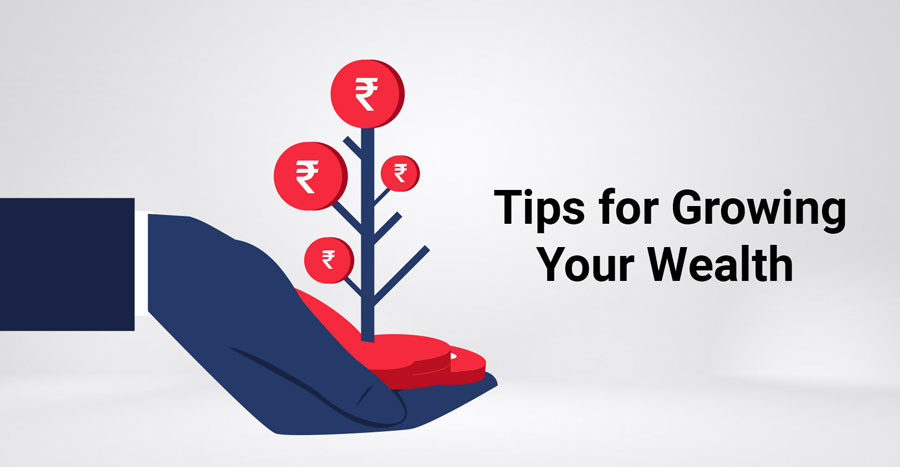 Building wealth is a goal shared by many, but it can often seem like a complex and overwhelming task. However, with a few simple strategies and a basic understanding of investing, you can set yourself on the path to financial success.
In this blog post, we will provide you with easy-to-understand tips for investing wisely and growing your wealth. Whether you are new to investing or have limited knowledge of financial terms, these practical suggestions will help you make informed decisions and achieve your financial goals.
Set Clear Financial Goals
Before you start investing, it's important to define your financial goals. What do you want to achieve with your investments? Do you have a specific amount you want to save for a down payment on a house, your children's education, or your retirement? By setting clear goals, you can tailor your investment strategy to meet those objectives. Having a roadmap will keep you focused and motivated along the way.
Start Early and Be Consistent
The power of compounding is a key principle in wealth creation. By starting your investment journey early and consistently contributing to your portfolio, you give your money more time to grow. Even small regular investments can accumulate significantly over the long term. This approach allows you to benefit from the growth potential of your investments and reduces the need for larger lump-sum investments later on.
Diversify Your Investments
Diversification is a crucial strategy to mitigate risk and protect your investments. Instead of putting all your money into a single investment, spread it across various asset classes, such as stocks, bonds, mutual funds, or real estate.
This helps to reduce the impact of any single investment's poor performance on your overall portfolio. Diversification allows you to benefit from different market conditions and increases your chances of long-term success.
Understand Your Risk Tolerance
Every individual has a different risk tolerance, which refers to your comfort level with taking on investment risks. It's important to assess your risk tolerance before investing. If you are risk-averse and prefer more stability, you may opt for low-risk investments such as fixed deposits or government bonds.
On the other hand, if you can tolerate higher risk for potentially higher returns, you may consider investing in stocks or equity mutual funds. Understanding and aligning your investments with your risk tolerance is crucial for maintaining peace of mind throughout your investment journey.
Educate Yourself and Seek Professional Advice
While investing can seem intimidating, educating yourself about basic investment concepts can go a long way in helping you make informed decisions. There are several resources available, such as books, online courses, and reputable financial websites, that can provide you with a solid foundation.
Additionally, consider seeking advice from a certified financial planner or investment advisor who can guide you based on your financial goals and risk tolerance.
Stay Focused and Avoid Emotional Decisions
Investing is a long-term commitment, and it's essential to stay focused on your goals despite short-term market fluctuations.
Emotional decisions, such as panic selling during market downturns or chasing the latest investment fad, can negatively impact your portfolio. Instead, maintain a disciplined approach, review your investments periodically, and make adjustments as needed to stay aligned with your goals.
Conclusion
Investing wisely is within reach for everyone, regardless of their financial knowledge or experience. By setting clear goals, starting early, diversifying your investments, understanding your risk tolerance, educating yourself, and staying focused, you can confidently grow your wealth over time.
Remember, investing is a journey that requires patience and discipline. With the right mindset and a commitment to learning, you can pave the way towards a financially secure future.
Related Topics
|