How to Set S.M.A.R.T Financial Goals?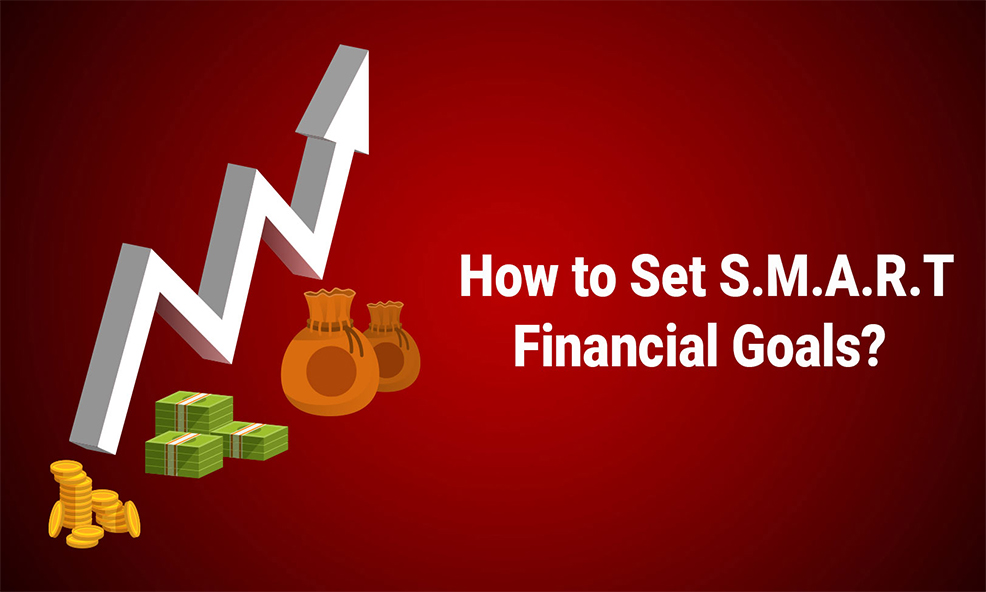 In today's fast-paced world, setting financial goals is crucial to secure a stable future. It's important to plan goals that are specific, measurable, achievable, relevant, and time-bound, commonly known as S.M.A.R.T financial goals. In this guide, we'll learn more about setting S.M.A.R.T financial goals, helping you pave the way to a secure and prosperous financial future.
The ideal amount to save in an emergency fund is 3-6 months' worth of expenses. However, this is not fixed; it also depends on a number of other factors, such as these:
What Are S.M.A.R.T Financial Goals?
S.M.A.R.T financial goals are a strategic way to plan and achieve your financial aspirations. In the context of India's economic landscape, setting goals that adhere to the S.M.A.R.T framework is crucial for effective financial planning. Here's a breakdown of what each letter in S.M.A.R.T represents:
Specific: When setting financial goals, be specific about what you want to achieve. Whether it's saving for a child's education, buying a house, or building a retirement fund, being specific provides clarity and direction.
Measurable: Ensure your goals are measurable in quantifiable terms. Setting a specific amount or percentage of income makes it easier to track progress and stay motivated.
Achievable: While it's good to aim high, it's also essential to set goals that are realistically attainable. Consider your current financial situation and set goals that challenge you without being overwhelming.
Relevant: Align your financial goals with your long-term objectives and overall financial plan. Each goal should contribute to your broader financial well-being, whether it's increasing savings, reducing debt, or investing in diverse portfolios.
Time-Bound: Set a specific timeframe within which you aim to achieve your financial goals. This adds a sense of urgency and helps you stay focused on accomplishing your objectives within a designated period.
Setting S.M.A.R.T Financial Goals
Various factors influence financial goal setting, including inflation rates, market volatility, and the diverse socio-economic landscape. Here are some essential steps to help you set S.M.A.R.T financial goals in India:
Assess Your Current Financial Status: Begin by evaluating your current financial situation, including income, expenses, debts, and investments. Understanding where you stand financially will help you set realistic and attainable goals.
Identify Your Long-Term and Short-Term Goals: Distinguish between your long-term and short-term financial objectives. Long-term goals might include retirement planning and wealth creation, while short-term goals could involve saving for a vacation or purchasing a vehicle.
Consider Inflation and Market Trends: Factor in the impact of inflation and market fluctuations when setting monetary targets. Adjust your financial goals to account for the changing economic landscape, ensuring that your objectives remain relevant and achievable.
Create a Realistic Budget: Formulate a practical budget that considers your income, expenses, and savings. Allocate funds towards achieving your financial goals while ensuring that you can meet your daily expenses and handle any unforeseen emergencies.
Diversify Your Investments: Explore various investment options such as mutual funds, stocks, real estate, and fixed deposits. Diversifying your investment portfolio can help mitigate risks and maximize returns, thereby accelerating your journey towards accomplishing your financial goals.
Conclusion
By setting S.M.A.R.T financial goals, you lay the groundwork for a secure and prosperous financial future. Remember to periodically review and readjust your goals to accommodate any changes in your financial situation or the economic landscape. With prudent financial planning and a disciplined approach, you can easily accomplish your goals with confidence.
Related Topics
|