What Your Lifestyle Reveals About Your Financial Future?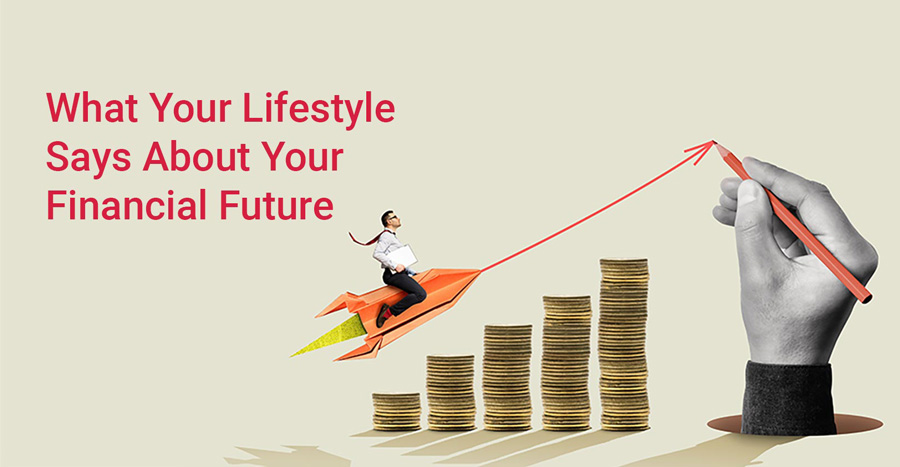 Have you ever wondered what your everyday choices say about your financial future? The way you live, spend, and save can give valuable clues about where your finances might be headed. Let's take a closer look at how your lifestyle can reveal insights into your financial future.
1. Spending Habits
How you spend your money is a big indicator of your financial future. If you're always buying things without thinking much about whether you really need them, it might be harder to save money for important goals, like buying a house or taking a dream vacation.
2. Saving Attitude
If you regularly put some money aside for the future, it's a good sign that you're setting yourself up for financial success. Saving money can help you be prepared for unexpected expenses and reach your long-term goals, like retiring comfortably.
3. Budgeting Know-How
Creating and sticking to a budget is like making a roadmap for your money. If you plan where your money will go each month, you're more likely to have control over your finances. Without a budget, it's easier for your spending to get out of hand, which might lead to money troubles later.
4. Debt Management
Debt is when you owe money to someone or a company. How you manage your debt matters. If you're able to pay off your credit card bills on time and keep your debts manageable, you're in a better position for a stable financial future. But if you keep piling up debt without a plan to pay it back, it could cause stress and financial strain.
5. Investments
Investing is like planting seeds that grow into money trees over time. If you're investing your money wisely, you're giving it a chance to grow and potentially make more money for you in the future. People who invest for the long term often have a brighter financial outlook.
6. Emergency Preparedness
Life is full of surprises, and some of them might cost money. If you have an emergency fund—a stash of money set aside for unexpected situations—you'll be better equipped to handle financial setbacks without going into debt.
7. Future Planning
Your thoughts about the future can impact your financial decisions today. If you're thinking ahead and making choices that align with your future goals, you're likely on a positive financial path. But if you're only focused on enjoying today without considering tomorrow, you might run into difficulties down the road.
Conclusion
In a nutshell, your lifestyle choices have a big say in how your financial future shapes up. By being mindful of your spending, saving, budgeting, debt, investments, and preparedness for emergencies, you're setting yourself up for financial well-being. It's never too late to make positive changes that can lead to a brighter financial future. So, start today, and watch your financial journey take a turn for the better!
Related Topics
|