Financial Lessons To Learn From the Holiday Season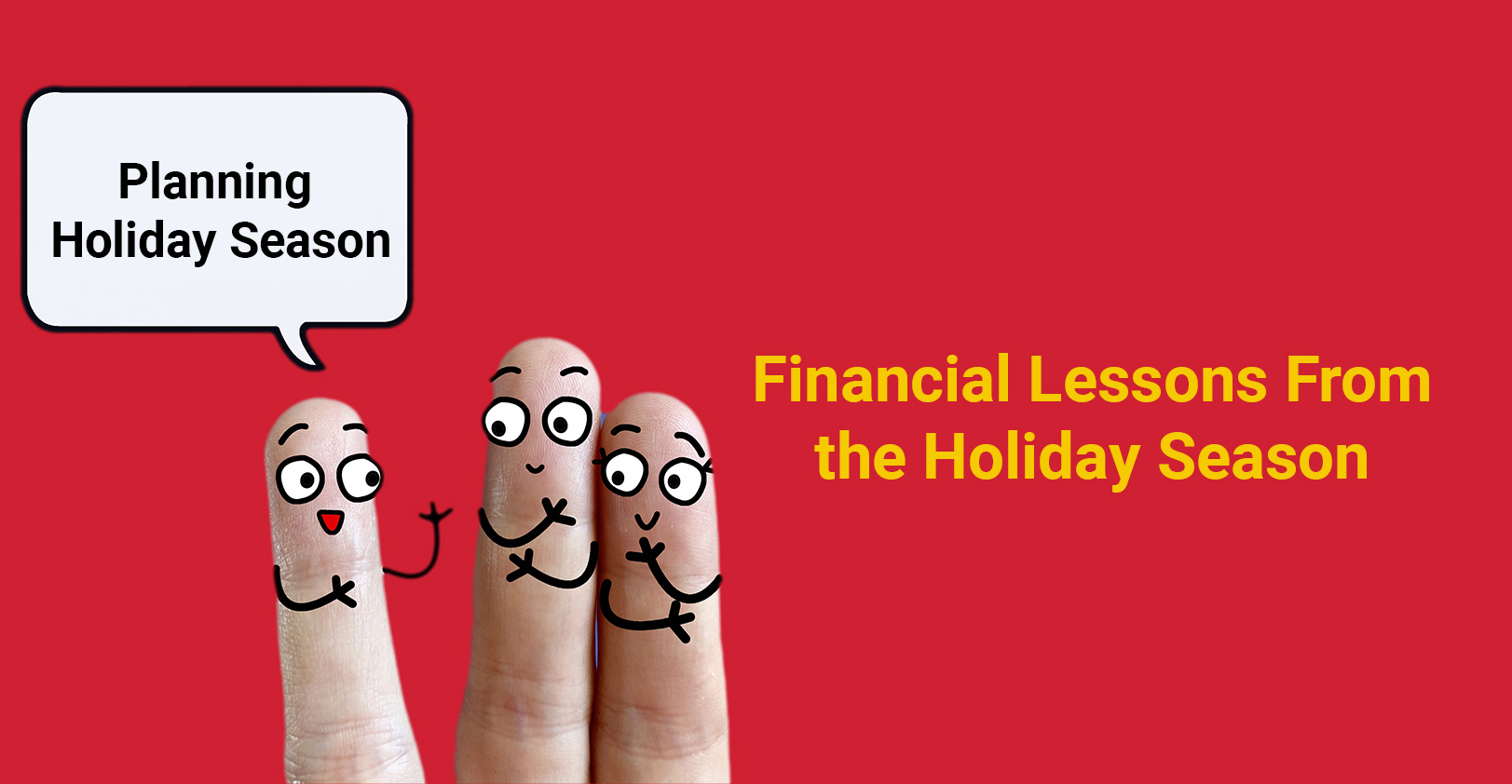 The holiday season is a time of joy, celebration, and spending time with loved ones. It's also a time of increased expenses, with gift-giving, holiday travel, and festive expenses. While it's wonderful to embrace the spirit of giving, it's crucial to remember that your financial health is just as important as spreading holiday cheer.
In this blog, we'll explore some valuable financial lessons that the holiday season can teach us.
1. Budgeting Is Key:
One of the most important financial lessons we can learn from the holiday season is the significance of budgeting. As the year-end approaches, it's essential to create a holiday budget. Determine how much you can afford to spend on gifts, decorations, travel, and entertainment without compromising your overall financial stability. Having a budget in place helps you avoid overspending and the stress that comes with it.
2. The Power of Planning:
Planning ahead is another crucial lesson. When you plan your holiday expenditures well in advance, you have the opportunity to save money and take advantage of discounts and sales. Creating a detailed list of gifts and shopping early can make a significant difference in your overall spending.
3. Prioritize Needs Over Wants:
The holiday season often tempts us to splurge on extravagant gifts and lavish parties. However, it's essential to prioritize your financial needs over your wants. Ensure that you're meeting your regular monthly expenses, such as bills, rent or EMI payments, and saving for the future, before indulging in holiday extravagance.
4. Avoid Multiple Debts:
It's easy to get caught up in the holiday spirit and rely on credit cards to fund your seasonal spending. However, accumulating debt during the holidays can lead to financial stress long after the season is over. Instead, try to keep your debts under control for your holiday purchases. If you must use a personal loan, make a plan to pay off the EMIs as quickly as possible.
5. Embrace Thoughtful Gifting:
Remember that the sentiment behind a gift matters more than its price tag. It's not about how much you spend but the thought and care you put into selecting a gift. Consider giving personalized, homemade, or experiential gifts that can be more meaningful than expensive store-bought items.
6. Start Saving Early for Next Year:
The holiday season can be a financial strain, so why not learn from it and start saving early for next year's celebrations? By setting aside a small amount of money each month, you can build a holiday fund that alleviates the financial burden when the season rolls around again.
Conclusion
The holiday season is a wonderful time to celebrate with loved ones, but it's also a period when many people tend to overspend and suffer from financial stress. By embracing these financial lessons from the holiday season, you can enjoy the festivities without compromising your financial well-being.
Budgeting, planning, prioritizing needs, avoiding debt, embracing thoughtful gifting, shopping smart, and saving early can help you have a financially secure and joyous holiday season.
Related Topics
|